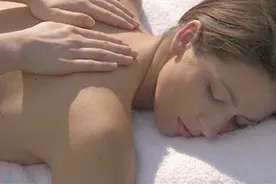 Nill Family Chiropractic has teamed up with Massage Therapy Clinic to provide you with an extended network of health care professionals and the most advanced form of treatment possible. Massage Therapy Clinic offers a variety of wellness programs right here in the same convenient location as our chiropractic office!
Services Include:
Swedish Massage
Deep Tissue Massage
Couples Massage
Sports Massage
Pregnancy Massage
Prenatal Massage
Geriatric Massage
Hot Stone/Lava Shell Massage
Reflexology
Electro-Acupuncture
Detox Foot Bath
Organic Facials
Thai Floor Massage
Stretching
Aromatherapy/ Raindrop Therapy
And Much More
Visit MTC at http://www.myfortwaynemassage.com and see what they have to offer!