On-Site Business Chiropractic
Healthy Employees...Healthy Business
"Musculoskeletal pain is costing American Employers a conservative estimate of 61.2 billion dollars per year."
Journal of the American Medical Association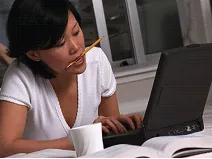 On-site chiropractic is the number one most effective wellness program spreading across the country and Nill Family Chiropractic is now teaming up with your employer to bring chiropractic services to you! No more asking your boss for time off to seek healthcare. We understand the difficulty of not only getting off work to seek care but also having to take time away from your families after work to make your appointments. We will provide all the materials needed to make sure you get the treatment you need. Appointments range from 15 to 30 minutes depending on the individual care needed.

Economic prudence sometimes means cutting costly benefits. Employers need a cost effective program which lets their employees know they are still a valued member of the team. Chiropractic care is the solution!

How Can My Company Benefit From On-Site Chiropractic?
Saves Money by reducing lost work time and increasing productivity without increasing premiums.
Helps you attract and retain employees by offering them a unique benefit.
Creates a healthier, more productive work force.
Decreases frequency and incidence of work injuries, such as Carpal Tunnel Syndrome, Neck Pain, Back Pain, and more.
Quality, full service Chiropractic Care on your campus.
Expanded services on demand.
We'll work directly with your employees on insurance forms and convenient payment options.

Is It Cost Effective? YES!
There is no cost to your business. We only require that you support this wellness program by promoting it to your employees.

Contact Us At (260) 459-2205 To:
Schedule an appointment; Schedule a lecture for your organization; Find out more about On-Site Chiropractic Care

Why not work in an environment where you don't have to worry about pain anymore? We encourage you to take your company to the forefront of employee health and well being. Initiate a chiropractic health program in your office today!