Fort Wayne Injury Accident Recovery
Have you recently been involved in an injury accident or suffered a car injury? At Nill Chiropractic, we focus on providing relief from Fort Wayne injury accident pain. While none of us expects to be involved in an accident, our Fort Wayne chiropractor, Dr. Nill will get you on the road to relief from your very visit to our clinic. Don't let your experience of headaches, neck pain, back pain, muscle strain or whiplash from a car injury keep you from the activities you love participating in most.
Injury Accident and Car Injury Pain Treated by Chiroprator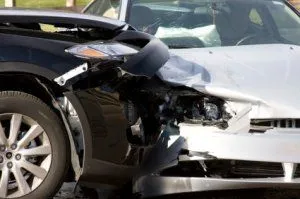 After suffering an injury accident, it is importance to contact us to set up an appointment immediately. Visiting us directly after an accident will not only help keep all of the details fresh in your mind, but allow us to quickly provide relief care before trauma sets into muscles, bones and associated structures. At your visit we'll ask questions about your auto injury or other injury accident in detail. Letting us know from which angle you may have been impacted, where you fell, or any pain you felt when trying to stand up are all details we can use to synthesize the most effective treatment. For example, knowing from what angle you were hit by another car or athlete will help us determine what structures might be involved if you are experiencing headaches or specific types of pain.
You may be thinking, "but I am not suffering from any headaches or associated pain." While you may not currently be experiencing pain, the force of an impact still can create trauma to soft tissues that support the spinal column. Sometimes it takes days or even weeks for the evidence of an injury to set in. By visiting Dr. Nill for a careful, personalized postural screening, our team will be able to help you prevent pain, like whiplash pain, before it has the chance to set in.
From regular adjustments to massage therapy, our team will provide relief care that transforms into preventive care for you. Due to the compression and postural misalignment that can result from muscle strain, whiplash and quick force, we'll work together to remove muscle tension and restore optimal range of motion and posture.
Because of compression, sometimes the spine doesn't like to cooperate when being adjusted or only fractional adjustments can be made. Incorporation ofmassage therapy, ultrasound or heat therapy promotes improved communication between muscles, ligaments, tendons, fascia and other soft tissues helping to allow Dr. Nill a better opportunity to provide you with an adjustment. Your experience of neck pain, headache, a pinched nerve or general discomfort can be dramatically improved when our Fort Wayne chiropractor combines therapies for maximum results.
Ready to experience relief from a car injury or other injury accident now? Let us be your trusted Fort Wayne chiropractic source!
Call us at 260-459-2205 today.